Heavy Duty Motorcycle Lifting Jack – 1000kg / 1 Tonne
The AutoLift 243156 motorcycle lift table has a lifting capacity of 1000kg or 1 tonne, making it the perfect choice for lifting heavyweight Harley Davidson or Cruiser style motorcycles. Built with a solid steel base frame and heavy-duty steel benchtop, this motorcycle lifter is robust and durable.
The motorcycle lifting table is powered by a powerful single phase 10 amp hydraulic power unit and comes with a self-locking adjustable front wheel clamp for added safety.
The remote control push-button operation allows for easy lifting and lowering of the motorcycle, while the front and rear drop panels make it simple to remove wheels for maintenance and repairs. For additional security, the lift table has dual safety locks with an electric lock release.
And, if you need to lift the rear end of your motorcycle, optional 500kg Moto Jacks are available to purchase separately.
Whether you're a professional mechanic or a motorcycle enthusiast, the AutoLift 243156 motorcycle lift table is an essential tool that offers a safe and efficient way to work on your motorcycle.
BROCHURE
DELIVERY INFO
Heavy-Duty Wheel Clamp
Equipped with a heavy-duty adjustable self-locking wheel clamp and 4 tie-down points.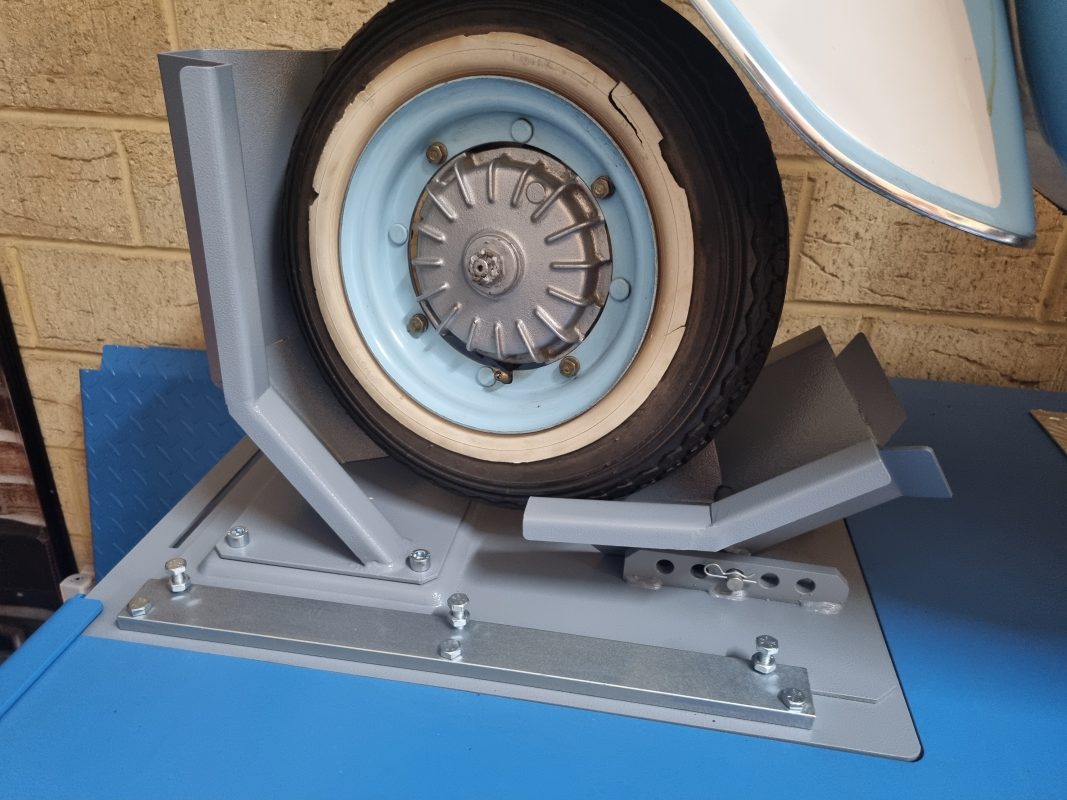 Remote control
The AutoLift 243156 is equipped with remote control and makes raising and lowering the bike a breeze. The controller is fitted with an emergency stop switch for added safety.
240v 10amp Power Unit
Powerful electric hydraulic power unit designed to effortlessly lift 1000kg, perfect for Harley Davidson or Cruiser style bikes.
Dual Safety Locks
Fitted with dual electric safety locks and a locking ladder system that safely lock the lift at multiple heights.
optional moto jacks
Compliment your NEW Bike Lift with a 500kg Moto Jack for easy wheel removal. Featuring adjustable rubber-coated pads and a removable handle the moto jack is the ultimate accessory for your new bike lift.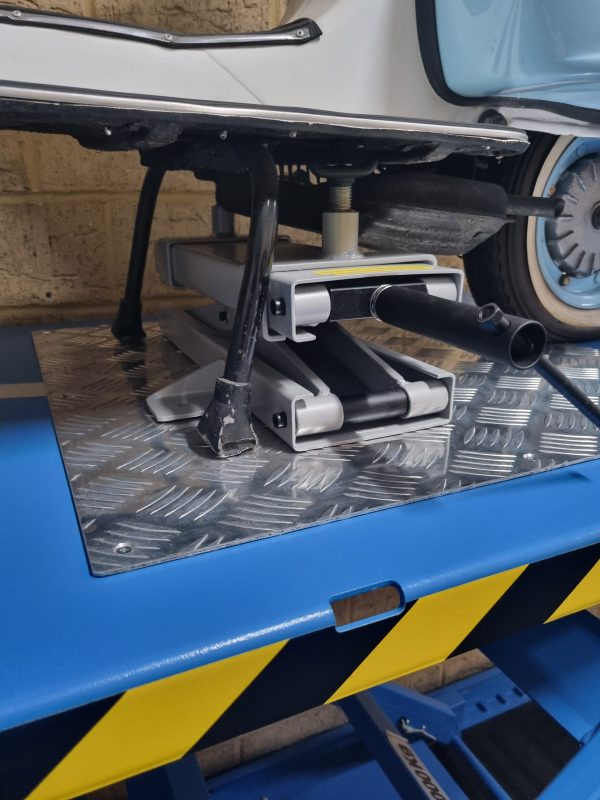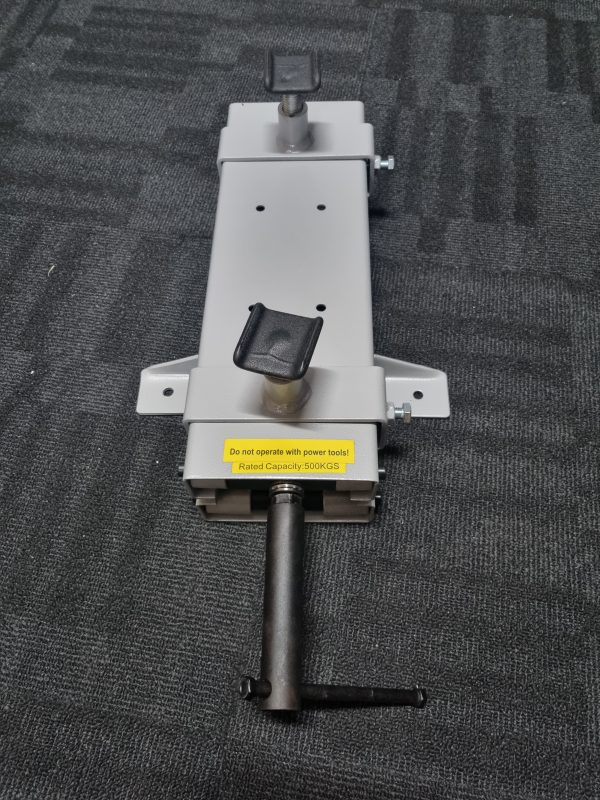 DON'T forget hydraulic oil!
Hydraulic oil is not supplied with the lift, the AL-243156 requires 2L of ISO 32 Grade Hydraulic Oil.
We can supply 5L 32 grade Hydraulic Oil for pick up only, we cannot freight oil.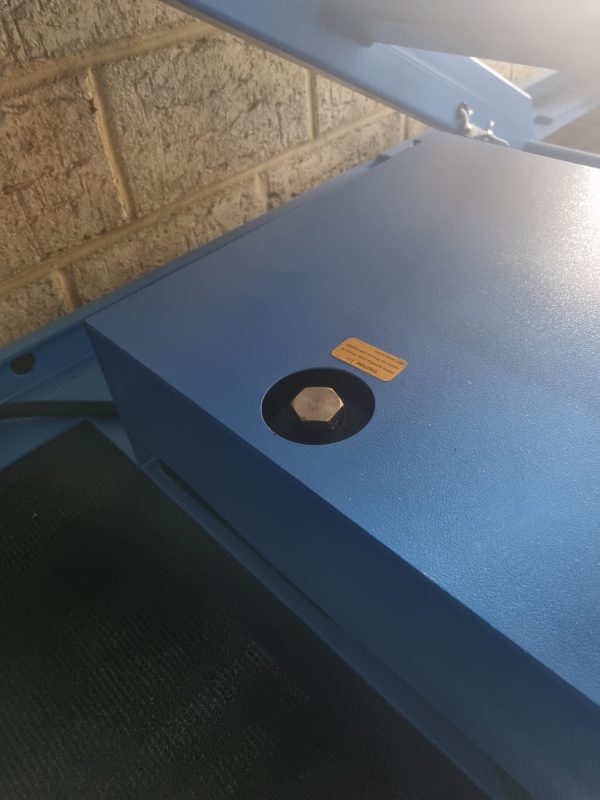 Motorcycle Lift Dimensions
Motorcycle Lift
The AL-243156 lift can be fastened to the concrete or left free standing. An optional moveable kit can be purchased to make the lift mobile.

More Info Here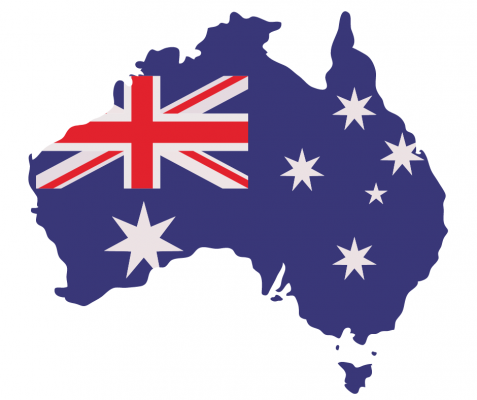 Delivery Available Australia Wide! See the Delivery Info Tab for pricing
Motorcycle Lift Installation Manual