2 Post Hoist – 4500kg / 4.5 Tonne Lifting Capacity
The AL-9500HD Heavy-Duty 2 post car hoist has been designed to withstand the tough conditions of Australian mechanical workshops. With a lifting capacity of 4500kg / 4.5 Tonne, the 2 post car hoist is perfect for lifting 4WD such as Toyota Landcruisers and Nissan Patrols. The 2 post clearfloor hoist allows the use of transmission jacks, oil drainers, and tool chests to be wheeled around freely underneath the vehicle.
Worksafe Design Registered gives you the peace of mind knowing the car hoist complies with Australian Standards 1418.9
Heavy Duty Hydraulic cylinders mounted within the columns drive the lifting carriages for a smooth seamless lift of the vehicle (no chains)
Powerful 2.2kw 240v single phase or 415v three-phase hydraulic power units available.
Safety Locking Ladders fitted to each column (100mm increments) with manual lock release operation
Two-stage screw adjustable pads and chassis pads included
Safety Limit Switch cuts out the hydraulic power unit when maximum height is reached.
Low Voltage 24volt controls for added safety
Brochure
Delivery Info
2 post hoist Telescopic arms
For those hard-to-reach lifting points, the AL-9500HD is fitted with telescopic arms. The longer arm has a two-stage extension whilst the shorter arm has a 3 stage extension.
Adjustable Pads & Height adaptors
The two-stage adjustable pads fitted to the 9500HD allow for 50mm of adjustment and for those lifted 4WD the included 100m height adaptors and chassis pads increase the lifting height of the vehicle.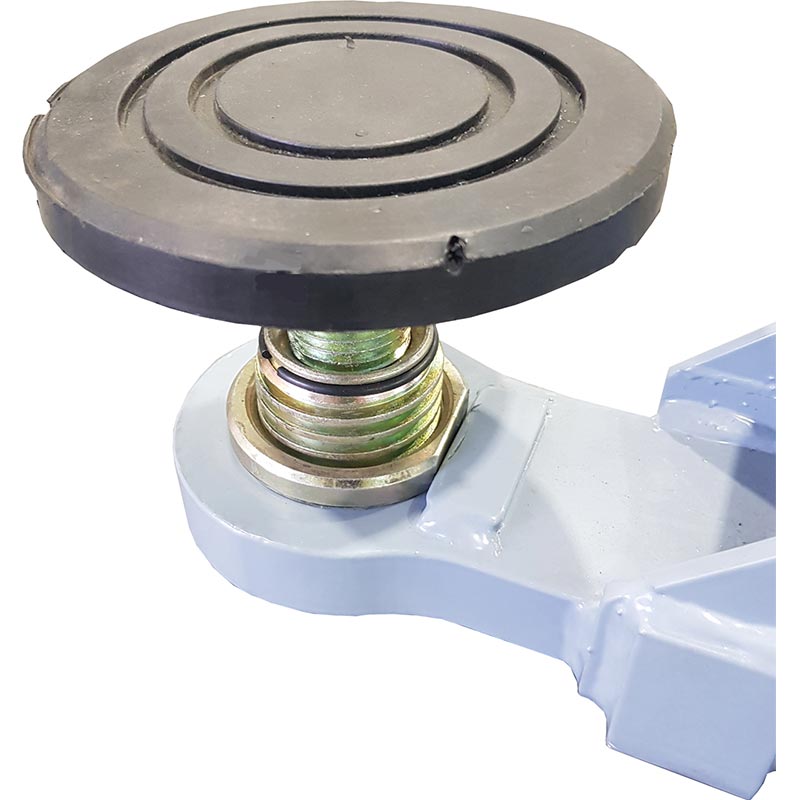 Auto locking arms
We take safety seriously here at AAQ that's why we fitted automatic locking arms to our range of 2 post car hoists. Once the lift is operated and the arms lift off the ground the locks engage locking the arms in place.
Single-sided safety lock release lever disengages the locking mechanism when lowering the vehicle.
Single or THREE-PHASE options
The AL-9500HD can be purchased in either single phase 240v 15amp or 3 phase 415v. The powerful hydraulic power units provide enough pressure to lift up to 4500kg / 4.5 Tonnes, perfect for large 4WD such as Toyota Landcruisers or Nissan Patrols.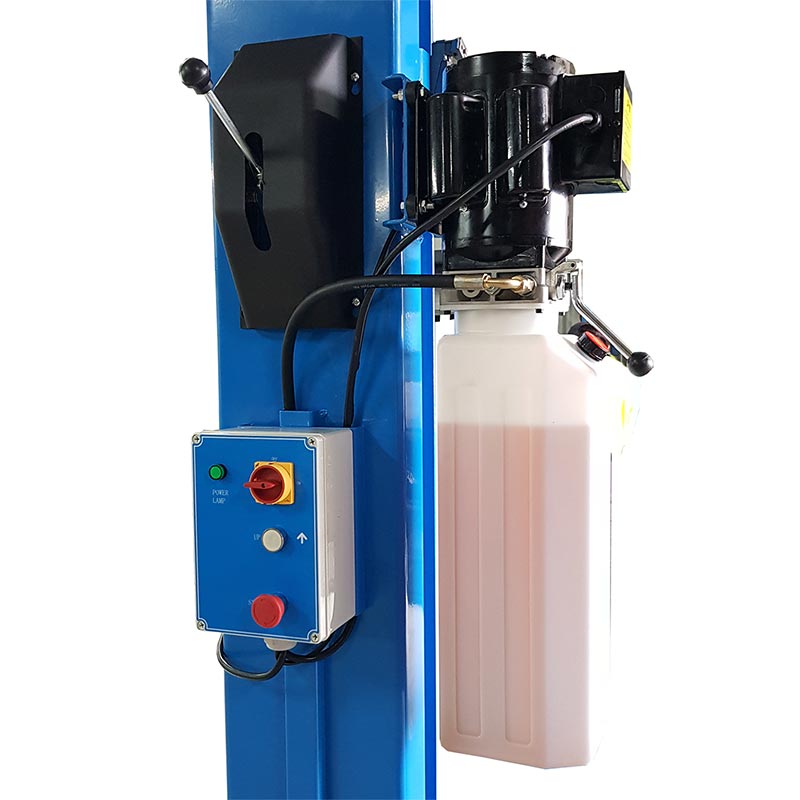 engineered base frames
Optional engineered base frames are available and are recommended to be used if your concrete floor does meet the recommended 150mm thickness.
Concrete requirements 
150mm thick concrete steel mesh reinforced (25-30 MPA)
DON'T forget hydraulic oil!
Hydraulic oil is not supplied with the hoist, the AL-9500HD requires 12-15L of ISO 32 Grade Hydraulic Oil.
We can supply 5L 32 grade Hydraulic Oil for pick up only, we cannot freight oil.
2 Post Car Hoist
To install an AL-9500HD hoist into your workshop or garage you will require 3.9m high roof at a minimum. Be sure you have adequate clearance before purchasing.
More info here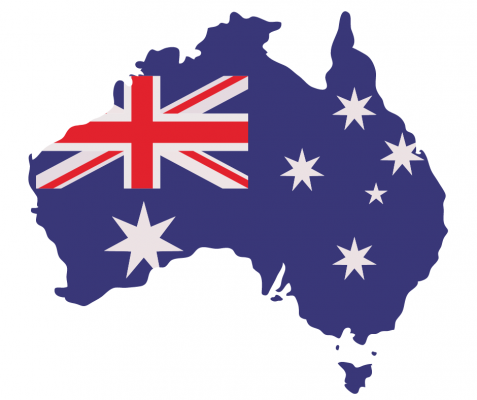 Delivery Available Australia Wide! See the Delivery Info Tab for pricing