Car Stacker – 3,200 kg lifting capacity
The AL-1132 double car stacker can be used in domestic or commercial applications, they are WorkSafe Design Registered Australia-wide. The AL-1132 has an extra-wide 2200mm wide lifting platform to suit most sedans and SUVs and has a platform length of 4083mm. The hoist can be configured in stand-alone (Unit A) or shared columns for space-saving (Unit A & Unit B), ensuring the most practical and economic solution for your space.
Worksafe Design Registered gives you the peace of mind knowing the car stacker complies with Australian Standards 1418.9
Key lockable control panel switch for security and safety.
Dual Two-Stage Heavy Duty Hydraulic cylinders mounted to the back of the columns drive the platform, heavy-duty balance chains are used to keep the platform level.
Powerful 2.2kw 15amp single phase hydraulic power unit
Powder-coated columns and carriages.
Heavy-duty galvanised corrugated lift platform.
Safety Locking Ladders fitted to each column (70mm increments) with electric lock release actuators and secondary anti-fall mechanical locks.
Safety Limit Switch cuts out the hydraulic power unit when maximum height is reached.
Photocell limit switch ensures that the hoist cannot be lowered whilst a vehicle is parked underneath the platform, minimising the risk of incorrect operation (optional)
Low Voltage 24volt controls for added safety
Brochure
Delivery Info
Lift capacity – 3200kg
Upgraded over the single ram version the NEW AL-1132 is fitted with dual two-stage Heavy Duty hydraulic cylinders and Korean-made balance chains giving the AL-1132 car stacker the power to lift up to 3200kg. Perfect for sedans and SUVs.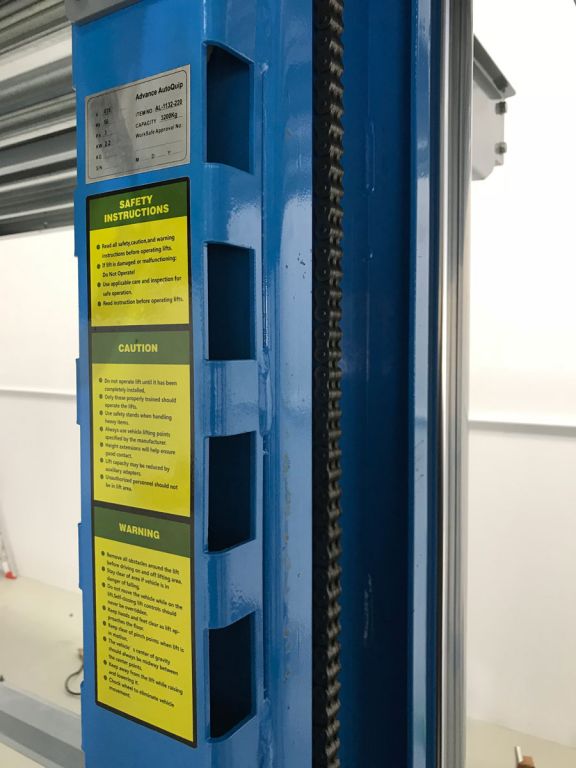 Control Box
Low voltage 24v control box equipped with an emergency stop button and key-operated controls for added security and safety.
Shared Columns
The AL-1132 can be installed as a single unit or by "sharing" the column you can install multiple units saving space and cost.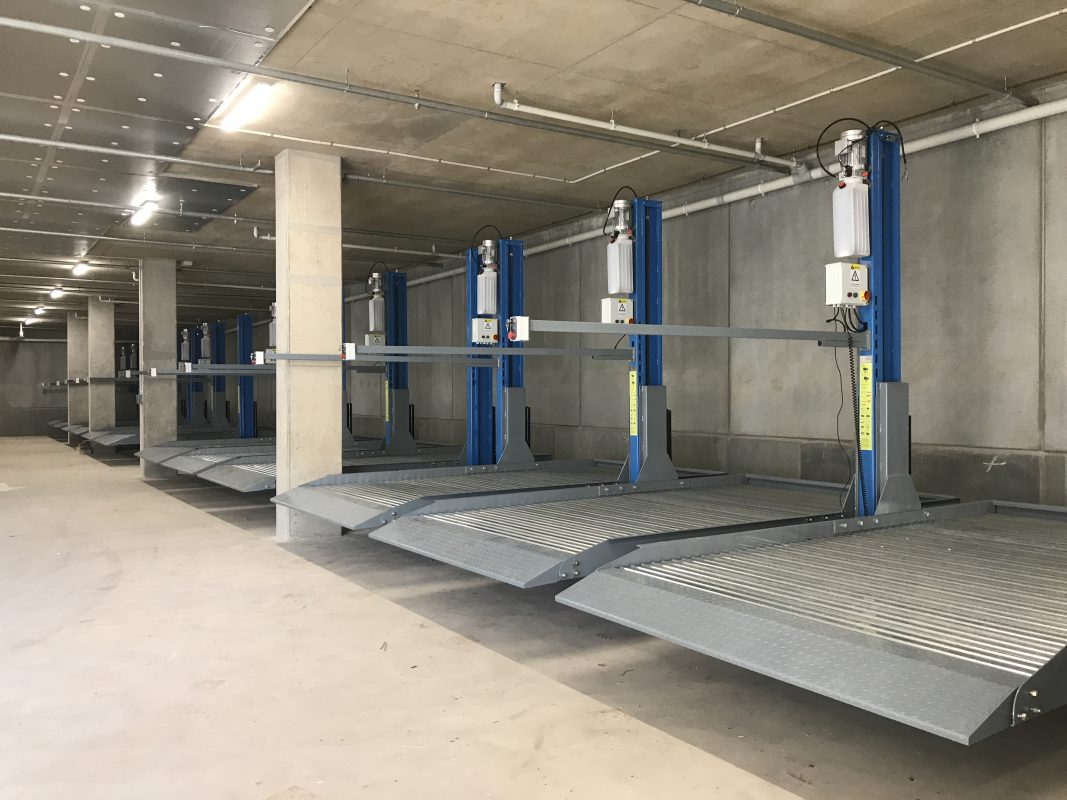 DON'T forget hydraulic oil!
Hydraulic oil is not supplied with the hoist, the AL-1132 requires 10-12L of ISO 32 Grade Hydraulic Oil.
We can supply 5L 32 grade Hydraulic Oil for pick up only, we cannot freight oil.
Double Car Stacker
To install an AL-1132 2 post car stacking hoist into your premises you will require a 3.8m high roof at a minimum to store standard size sedans. Be sure you have adequate clearance before purchasing.
More Info Here
Delivery Available Australia Wide! See the Delivery Info Tab for pricing
2 Car Stacker Installation Manual