4 Post Alignment Hoist – 4000kg / 4 tonnes
The AL-4000A Heavy-Duty 4 post alignment hoist is rated at 4000kg / 4 tonne and has been designed specifically for Automotive Workshops and the Mining Industry. Fitted with extra-long platforms (4.8m) to accommodate a wider range of vehicles the AL-4000A is one of the best 4 posts hoists on the market!
The 4 post hoist is equipped with wheel alignment features such as rear slip plates and front and rear turntable recesses. Optional turntables are available.
Worksafe Design Registered gives you the peace of mind knowing the hoist complies with Australian Standards 1418.9
Includes 2 x 2 Tonne / 2000kg Jacking Beams for wheels-free maintenance.
Heavy Duty Hydraulic cylinder mounted below the platform and drives the cables for a smooth seamless lifting of the platforms
Airlocks are fitted to each column for added safety.
Multi-position safety locking ladders are fitted to each column of the hoist.
Extra-long rollers are fitted to the run-up ramps for ramp support.
Increased width between the columns to accommodate wider vehicles.
Fully enclosed Power Unit designed to minimize noise.
Brochure
Delivery Info
Fully Enclosed CONTROL Box
The AL-4000 4 post alignment hoist is equipped with a fully enclosed Control Box, this helps keep dust and dirt away from the hydraulic power unit and reduce motor noise.
Available in 240v 1 Phase or 415v 3 phase.
AIR ACTUATED SAFETY LOCKS
Air-locks are used on the AL-4000 to safely lock the hoist in when the desired lifting height has been reached.
Jacking Beams Included
The AL-4000A comes with 2 x 2000KG / 2 Tonne air over hydraulic Jacking Beams. Designed for easy operation simply plug in an air supply and operate the lever to raise the jacking beam, and engage the safety lock when at the required height.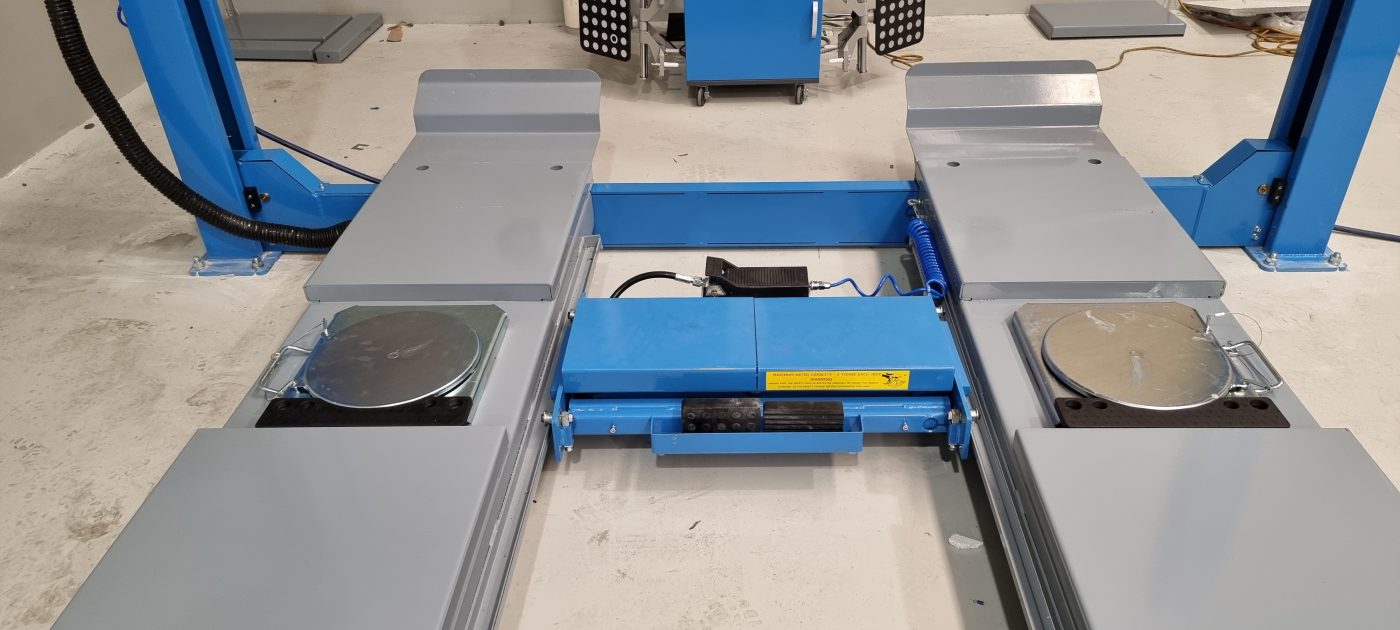 DON'T forget hydraulic oil!
Hydraulic oil is not supplied with the hoist, the AL-4000A requires 12 – 15L of ISO 32 Grade Hydraulic Oil.
We can supply 5L 32 grade Hydraulic Oil for pick up only, we cannot freight oil.
Delivery Available Australia Wide! See the Delivery Info Tab for pricing