4 Post hoist – 3500kg / 3.5 Tonne
AutoLift 4 post car hoist is the perfect addition to your home garage or workshop, ideal for storage or vehicle repairs. The AL-10000T has a lifting capacity of 3500kg / 3.5 tonnes and a maximum lifting height of 1950mm.
Worksafe Design Registered gives you the peace of mind knowing the hoist complies with Australian Standards 1418.9
Heavy Duty Hydraulic cylinder mounted below the platform and drives the cables for a smooth seamless lifting of the platforms
Powerful 2.2kw 15amp single phase hydraulic power unit can be mounted in two locations
Extra Large Slide Blocks fitted to each column to improve stability
Safety Locking Ladders fitted to each column (50mm increments) with manual lock release operation
Auto-engage secondary safety lock in the event of cable slack or failure.
Safety Limit Switch cuts out the hydraulic power unit when maximum height is reached.
Maximum Platform Lift Height of 1950mm gives ample space to store most sedans and medium SUVs under the platform
Moveable 4 post hoist, the AL-10000T does not need to be bolted down and can easily be moved around the workshop with the included castor wheels (unloaded)
brochure
Delivery Info
Safety Locks
Safety locks are fitted to each column (100mm locking interval) with secondary "Auto-engage" locks in the event of cable slack or failure.
Included castor wheels
The AL-10000T 4 post moveable vehicle parking hoist comes complete with 4 Heavy-Duty castor wheels, when fitted allow the hoist to be easily moved around the workshop (unloaded).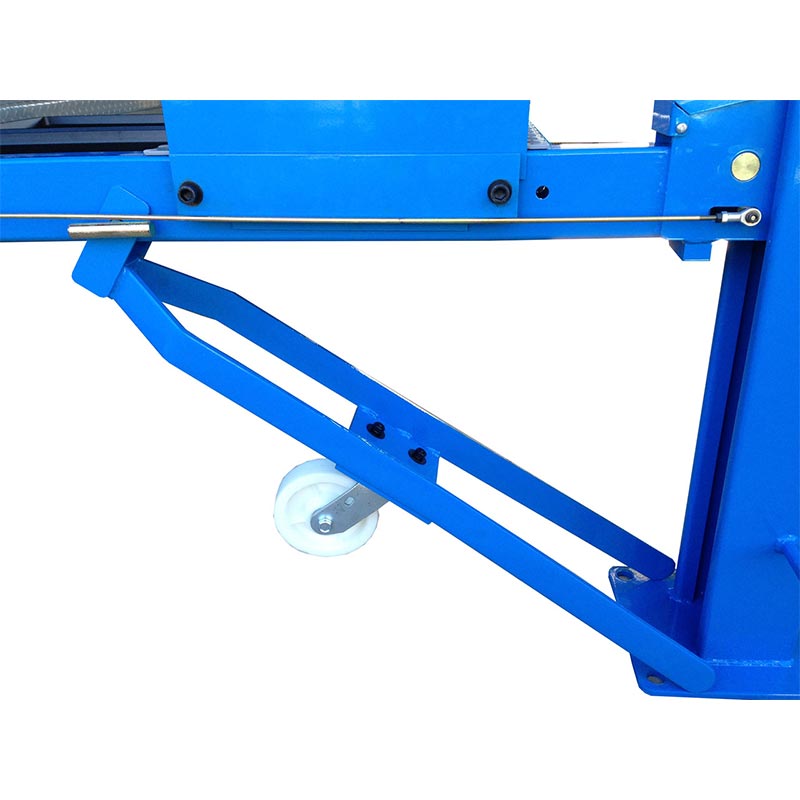 Multiple motor locations
The hydraulic power unit can be fitted in two locations and can be rotated around the column using the optional Hydraulic Pump Relocation Bracket
Drip TRAYS and Side Curtains
The AL-10000T  4 post vehicle hoist comes with 3 plastic drip trays and a dust curtain to protect your stored vehicles. A steel jacking tray is also included with the AL-10000T.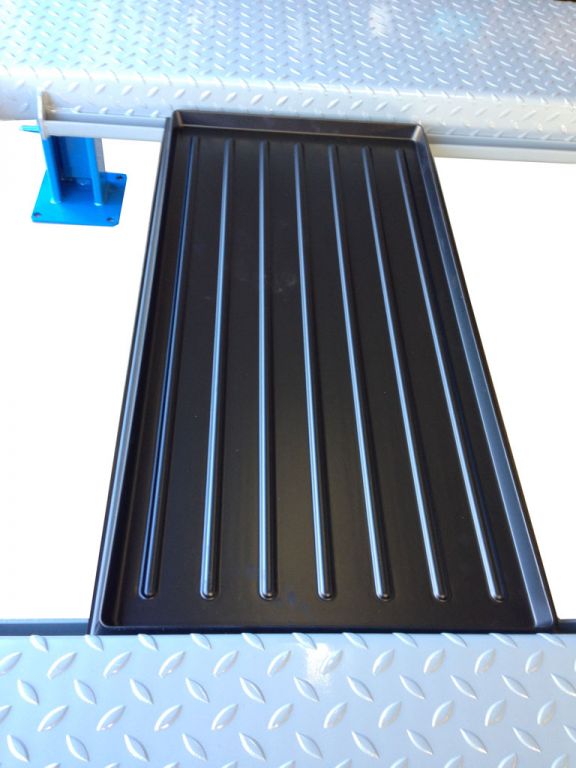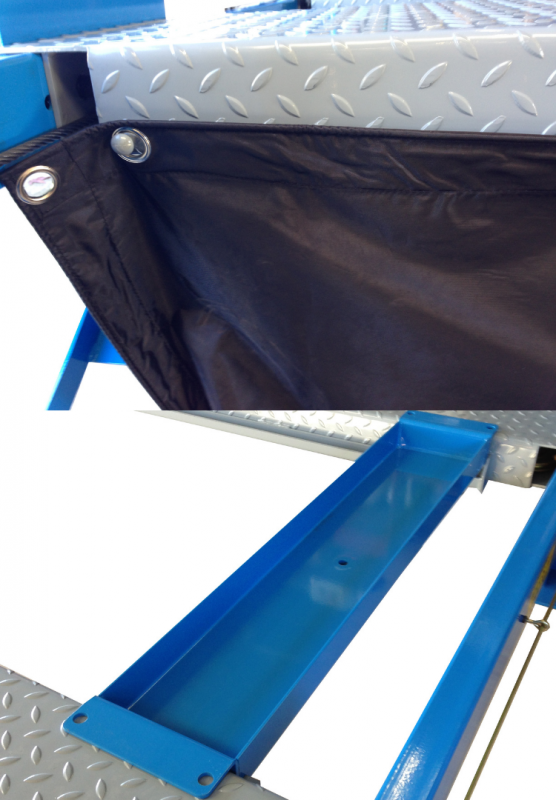 Ideal for low roof heights
Requires only 3.2m of roof height to lift a stand size sedan to full lifting height
DON'T forget hydraulic oil!
Hydraulic oil is not supplied with the hoist, the AL-10000T requires 12 – 15L of ISO 32 Grade Hydraulic Oil.
We can supply 5L 32 grade Hydraulic Oil for pick up only, we cannot freight oil.
4 Post Car Hoist
To install an AL-10000T 4 post car hoist into your workshop or garage you will require a 3.2m high roof at a minimum. Be sure you have adequate clearance before purchasing.
more info here
Delivery Available Australia Wide! See the Delivery Info Tab for pricing
4 Post Hoist Installation Manual